Emergency Locksmiths
Are you having trouble with your locks? Did you lock your keys inside or they are simply not working? Our team will find a solution for you in the shortest time possible.

Local Locksmiths
We do our best so that you and your house are safe and your locks are fully functional.
24 hour local locksmith services
The best locksmiths in London are now at your service. They will help you if you need a lock change, lock repair or lock installation, and most importantly, they will resolve any type of lock out. We know how unpleasant this situation can be, that's why we work 24 hr a day, every day of the year, to be able to assist you right when you need us to.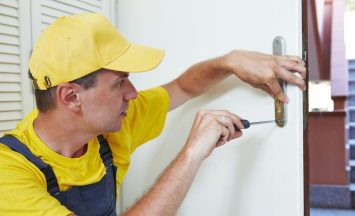 Emergency locksmith
Our qualified technicians are available 24 hours a day. Call us anytime you have a door lock emergency, and we will arrive in less than 25 minutes anywhere in London. All technicians are UKLA approved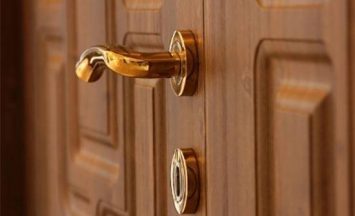 Local locksmiths
Our experts work only with the best quality, british standard locks, which are guaranteed to last and work properly for long periods of time. Change or fix your locks. Get the best specialists near you.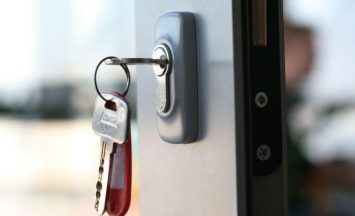 Locksmith near me
We are less than 25 minutes away from you and we are always ready to help you with any lock related problems. Our team has years of experience and only works with top quality materials.
Locksmiths in London
Our team of technicians offers the full range of services that ensure the security of your home or office. We guarantee quality work and affordable prices. We cover all areas of London, and if you call now you will benefit from a fast response.
Locked out of the house?
In case of home lock out don't panic, call us and we'll be there in 25 minutes max. Waiting outside for hours isn't an option. We can open any type of lock in just a few minutes. Our residential locksmiths are always at your service.
Need a Lock change ?
If you need a lock change, our technicians will do it professionally for you. A good lock will greatly improve your security. Do not put yourself at risk by not calling an expert when you need a lock replacement.
Lock installation / repair
Repair or install new locks with our technicians' help. We have the right tools for this operation, and we will make sure that we don't damage anything in the process. Call us today for professional help.
Business / Office Services
An office lock situation can really mess up your day. Our professionals will take care of the problem as fast as possible, because we know how much a lock problem at the office can set you back with your work.
Lock-set delivered / installed
Our technicians will deliver and install the best quality lock-sets for you. They carry with them professional tools and British approved locks from trusted brands. These locks are guaranteed to last for years.
Break in Repair
In case of break-ins, we can help you with the damaged locks. It's very important to fix the entry point and reinforce it if needed in order to increase your security. Our technicians will come and evaluate the damage, and help you with the repairs.
Key extraction from door
A broken key can cause you a lot of problems, and in some cases it can even get you locked outside your home or office. Fortunately, we can extract the key for you in just a few minutes. Call us to tell us about your problem.
Certified technicians
Our professionals will help you with any lock related problem. We offer the lowest prices for our services. We hold all relevant accreditations and licenses for our job, and we are trustworthy.
Find a locksmith
When you encounter an issue with your lock, you might be tempted to fix the problem yourself, but most of the times, that is the worst you can do. If you don't have the right training and tools, you can make the problem even worse, and put yourself at risk.
An expert will always have the right equipment and experience to deal with any type of lock. They will make sure that they don't damage anything in the process, and will double check everything before leaving.
Home security locks
Your security is our top priority when it comes to house locks, especially front door locks. That is why we recommend you to call our locksmiths when the lock doesn't work properly. A bad front door lock can make you susceptible to break ins.
If your home lock is getting old, we can help you improve your security. Our technicians are trained to change, repair and install new locks to any type of door for the highest security. We also carry with us top quality locks, only from trusted brands.
Clients Testimonials
I wanted to highlight absolutely outstanding service from yourselves today. I called at 10:20 and by 11:25 everything was installed and paid for. Amazing speed and super service from Nick.
Ian Grace
Home, Ian Grace
I had search for locksmiths near me and I have found locallocksmith-4u and they fix my problem with a lock. They are fast and cheap. Thanks again
I just wanted to say thank you very much to Adrian for replacing the
lock on our door yesterday. he was very polite and professional, and I
know the lock was very very difficult and frustrating, but he still
managed to fix it for us. He explained everything along the way as to
what the problem was and we are just very happy he managed to fix it for
us rather than us having to buy a new door.
"We collaborate with locallocksmith-4u for over one year and we are very pleased with the results."

Julian H.
CEO, Business Solutions UK
"LocalLocksmith-4u helped me to retrieve my key to the apartment. They were fast and good price. Thank you"