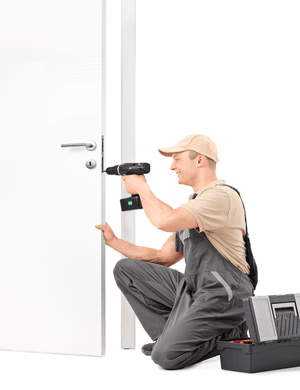 We offer profesional locksmith services,
with experience over 10 years.
VIDA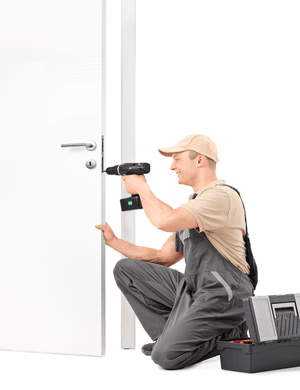 We stay professional and pragmatic
and find the best solutions.
VIDA
Founder, Local Locksmith
ABOUT US
We are a team of professionals with years of experience in locksmithing, and we hold all relevant licenses and accreditations necessary. Our technicians use only the best tools and british standard locks, to ensure your and your house's safety. The experience allows us to perform impeccably, regardless of the gravity of the situation.
In case of emergency, we are less than 25 minutes away from you, anywhere in London. If you need a lock change, or a reparation, or maybe your key broke into the lock, don't hesitate to call us anytime, we are available 24/7.
Our mission
Our goal is to offer our clients the safety and security they need in a hectic society. We want to bring cost-effective solution to any home or office in London. We struggle to fulfill any of our client's needs, from simply switching from an old lock to choosing modern master key systems for an entire office building. We want to prevent our clients from wasting time in dealing with lockout issues.
We want to prevent the of additional problems. One such distressing issue can be dealing with a non-responsive lock. We understand how difficult it is to postpone day to day activities in order to deal with a seemingly unsolvable lockout issue. We want to prevent spending time trying to regain access to one's house or office.  We know how important is to keep your working and day to day routine. We cover most of London's areas and provide on-site assistance and immediate intervention in order to assure maximum efficacy and around the clock problem solving.
Our values
We believe in honest and accessible service for any type of pocket. We want to diminish the effects of one's hectic lifestyle by providing trustworthy assistance and intervention when dealing with your lock-related issues. We offer professional solutions that require minimal effort and maximum effects. Our experienced locksmiths distributed in a wide-spread network across London in order to be time-efficient.
Our core values imply:
Highly affordable locksmith services
Maximum level of safety and security for one's house or office
Fast on-site assistance and intervention
Client-centered vision that facilitates informed decision making
Our services
Our team of professional  locksmiths deals with various lock-related problems. From lock replacement, to lock improvement, we offer customized locksmith service in order for you to regain fast access to your home and office. We  also provide free quotation to help our clients make an informed choice. Our locksmiths offer assistance, intervention immediately after they have been contacted. Short waiting time (approximately 30 minutes) is a professional habit that ensures our client's satisfaction.
Our locksmiths make use of highly developed practical skills in order to match any troublesome type of lock. We only use special picking sets that are protective to any type of door By finding  the proper balance between forcefully and carefully manipulating the lock, we deal with any office, residential, and auto lockout situation. Our locksmiths offer you time-saving solutions that include: home and office lock installation and repair, key extraction and replacement.