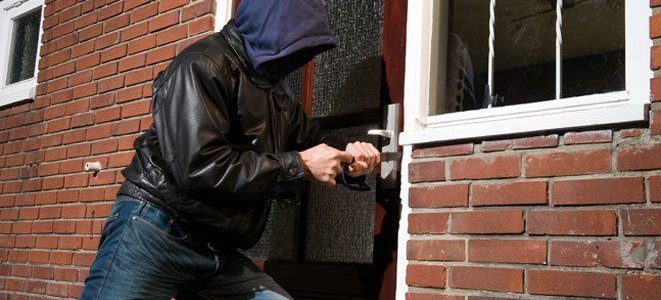 In case of break-in, our team will help you repair the damage done to the locks.
Break in repair
Call us and reduce any damage caused by a break-in. We offer on-site assistance and intervention anytime, 24/7. We deal with residential, office, and auto lock-issues. Our certified locksmiths will deal with any lock-related problem.
maximum damage reduction
lock security checking
modern and efficient deadbolt systems
A home break-in can leave someone with feelings of violation, insecurity, anger and loss. Hopefully, this will never happen to you, but if you ever find your door forced and damaged, we are here to help you. In case you face a break in, call us right away. We will send a team to evaluate the damage done. Our locksmiths will provide professional advice on what solutions to adopt in order to reduce the damage. Our professionals will arrive at your place in less than 30 minutes, and will immediately diagnose the problem and repair the point of entry. Our team only uses high  quality materials and tools in order for you to be safe again in your own house. Don't hesitate to call us anytime of the day or night.
Damage management
One of the most distressing thing is arriving home after a long day and discovering that burglars have broken in. A break-in can make you feel vulnerable. And an unsecured house can maintain your worries. Call our certified locksmiths in order to reduce any damage resulted after the break-in. From door lock replacement, to window lock change, we offer a wide range of services We understand how unfortunate  such an  event is. Even spending time waiting to reassure the safety of your house is as distressing as the damage it self. If you call us, we will arrive at your location in less than 30 minutes. We can secure your property for you.
Lock repair
In case of a break-in, we will help you overcome the trouble. We can repair and improve the existent lock . Don't hesitate to call us anytime of the day, and we will be there in less than 30 minutes.  Our locksmiths only use professional tools, adapted to the most demanding door requirements. We will replace and install locks in order for you to be safe in your own house. Have the new lock correctly installed,  and decrease the chances of your house being broken into. We performing efficient replacement and installation  maneuvers such as drilling and dry-fitting the bolt into the hole, without producing damage to the door.
Home and office security
Restoring the security of your house or office is of high importance after a break-in. We offer professional services in order for you to avoid future disturbances. Our locksmiths will advice you on what type of lock to choose for your door. You may want the safest lock, but have problems when it comes to choosing one. Our locksmiths will help you make an informed choice in order to increase the security level in your house. Moreover, a high quality lock will make you less susceptible to future break-ins. Our mobile technicians only use British approved locks from brands such as Banham, Yale, Mul-T-Lock, Mila, and many more. If safety is an essential thing for you, contact our certified locksmiths.
Old lock replacement
There is a high chance that your lock is completely broken after a break in and you have to replace it. But even if the burglar found another way to open your door, you still should contact a professional to come and change your lock. If the burglar unlocked the door once, he can do it again anytime. That is why you should take extra precaution.
Check every entrance
After a break in, one thing is for sure. You don't want it to happen again. You can always ask our locksmiths to verify all possible entry points, like doors or windows. The technicians will make sure that all your locks are fully functional. They will make proper recommendations for you  to have better locks installed. Our locksmiths carry with them top quality, British approved locks.
WHAT IS INCLUDED
No Call Out Charge
Free Quote
All London Postcodes
All Lock Changes
Qualified Locksmith
Quick Response