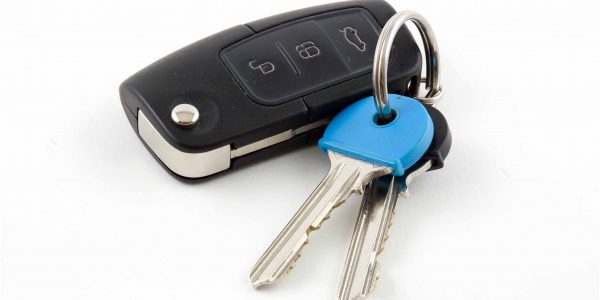 We can unlock your car, duplicate your key or cut a new car key for you in just a few minutes.
Car keys lost or car keys locked in the car
Loosing car keys or locking the keys inside the car are common problems that can be easily solved by our professional auto locksmiths. Our car locksmiths are available 24/7, in case you are locked outside your car and you can't get inside. They can unlock your car's door in just a few minutes, without damaging or scratching the door.
We try to offer our customers the best auto locksmith services, around the clock. We can be found every hour of the day or night. If you need a car locksmith near your area, do not hesitate to give us a call.
Car key cut
In case you lost your car key, our vehicle locksmiths can cut another one for you. There are several ways to cut a key, some of them require the old key, but we can also do it by using the vehicle identification number or by decoding the ignition cylinder. This way, you will have a new key that will work with your car. We can complete this job in just a few minutes, and you will be able to use your car in no time.
Duplicate car key
If you have just one key to your car and you need another one we can help you. Our local auto locksmiths can duplicate your key using the latest technology. We recommend all our customers to have a second key to their car, in case they lose the first one.
Duplicating a key will only take a few minutes, and we can be with you in less than 30 minutes after you call us. We also offer a 24 hour a day emergency service, for when our customers need us outside working hours.
Lost car key replacement process
Losing one's car key is a stressful event. Even if you have no spare key, local locksmiths can help you. If what crosses your mind is "Lost car key, what to do?",we have an answer: call an auto locksmith. Don't try the risky "do-it-yourself" approach as it may, paradoxically, take longer.
The steps that follow the lost car key event imply: car key type identification, car key cutting, and car key programming. Our skilled locksmiths can make your lost car key problem disappear as they perform car key fob replacement and can also make transponder keys for your car doors.
Car key replacement by local locksmiths
There are a number of reasons one would need a new car key. We are here to help you if you are in this situation. Car key cutting will not damage your old key in any way. When we are done, you will have a new key that will work just as well as the old one.
Car key replacement process and transponder car keys are performed by our auto locksmiths. Even if you don't have a spare key, we can help you, provided that you have your VIN (Vehicle Identification Number).
Our experience lets us work with any type of key for every type of car. We can duplicate or cut a key for Call our 24/7 car locksmiths now, and they will make sure that you can enter your car and get wherever you need as fast as possible.
Car key replacement cost
Wondering how much does car key replacement cost? Our local locksmiths offer prices from 85£. Depending on what type of key you want, the price can vary. However, car locksmiths will present you all the variations after they evaluate the situation. We have transparent prices for car key replacement service.
Replacing your old key with a wafer key doesn't require as much effort as replacing it with a car key fob. The process of car key replacement usually involves cutting a car key fob or making a transponder key. Don't hesitate to call us and you will be offered the best car key replacement cost in your area.
WHAT IS INCLUDED
No Call Out Charge
Free Quote
All London Postcodes
Qualified Locksmith
Quick Response