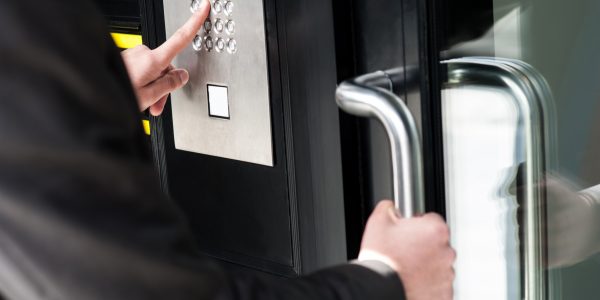 Office security
Do you have a business that you work hard for? Then your first concern should be how to protect it better. Securing your office is almost as important as securing your home. Our commercial locksmiths are the best when it comes to high-end security solutions. We are here to serve commercial clients in all areas of London, making sure that their businesses are safe.
We have licensed technicians that have years of experience in dealing with every type of lock problem that an office could have. We should be the first ones to call whwnever you need a professional locksmith that deals with commercial customers.
24/7 emergency commercial locksmith
Not all businesses have the same working hours. That is why we offer a 24 hour a day emergency locksmith service. You can call us anytime of the day or night in case you are locked out of your own office. We will be there with you in less than 30 minutes, equipped with the right tools to unlock your door. Most of the times, there will be no damage done to the door, but in some cases, the lock will need to be drilled in order to unlock it.
You can contact us anytime and tell us when you need a technician to come, or you can ask for our presence right away and a professional will come to you as fast as possible.
Commercial lock changes and lock installations
If you just moved to a new office, the first thing you should do is change the old locks. You never know who has a duplicate key to the old locks and can access the building. Our commercial locksmiths can replace the locks to all the main entrances,increasing your and your employees security.
WHAT IS INCLUDED
No Call Out Charge
Free Quote
All London Postcodes
All Lock Changes
Qualified Locksmith
Quick Response