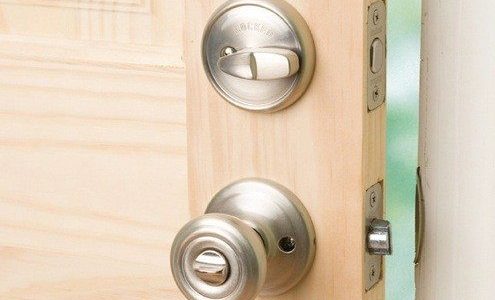 Do you need a new lock-set? We will deliver and install it for you.
Do you need a new lock-set? We will deliver and install it for you.
Locksmith service deliver & install lock-sets
Call us and have your residential or office lock properly delivered and installed. We offer cost-effective solutions, suitable for any pocket. We only work with trustworthy deadbolt systems providers. Our services include:
residential and office lock installation delivery
modern deadbolt systems
on-site assistance and intervention
If you need a new lock-set, the safest thing to do is to contact our team of professionals. We deliver top quality lock-sets in less than 30 minutes, anywhere in London. Our technicians will professionally and correctly install the new lock-set, so you will feel safe in your own house, and you will have a fully functional lock-set for a long time. We know how to install locks to wooden, metal and even uPVC doors, without damaging them. Our experts use only the best tools. Choose our British standard locks, and you won't have to worry about anything. They are reliable and they will last for years. Our collaboration with providers such as: Banham, Era Products, Multi-Lock, Union, Chubb Locks, Mila, Assa Abloy, and Yale offers you wallet friendly solutions.  Don't hesitate to call us. We are available 24/7.
Home and office lock installation
Whether you move to a new house or decide to increase the security of your home, you need to install, replace or repair the locks. The burden of a lock choice is common among those who value comfort and security. Maybe you want to buy a classic handle lock for the outside doors or you prefer knob locks for your office doors. We want to help you make an informed decision and prevent you from experiencing secondary lock-related issues. The latest lock generations have special characteristics that require proper installation. Modern locks come in different sizes and shapes and may have sophisticated deadbolt systems. There is a risk of having them incorrectly installed. In such cases, the security of your house can be threatened. Not to mention increasing the chances of a lockout. Call our highly-experienced locksmiths to have any type of lock safely installed.
By using professional tools, adapted to even the most sophisticated door requirements, we will make sure your office and house are protected. It is of high importance to have a lock correctly installed so you can  decrease the chances of your house or office being broken into. It is important to assure a proper installation in order to prevent  problems such as:  break-ins, incomplete locking, and lock damage. Using their certified experience, our locksmiths will also make sure to do the least amount of damage when performing installation maneuvers.
Professional deadbolt system
Our professional locksmiths provide high quality locks and lock accessories.  We also offer reliable services at affordable prices. We offer a wide range of solutions, from personalized lock-out services to assistance. By working with trustworthy providers, we make sure that our locks are made from highly-resistant materials, suited for any type of door. Whether you have stainless steel, wood or glass doors, we offer customized deadbolt systems. Most modern offices include various door designs that require special  locks.
By using adaptable and enduring locks, we will fulfill both pragmatic and aesthetic needs.  Modern houses require practical door characteristics such as ergonomic designs and attractive-looking materials. We want to make sure you will have a functional lock so there is no need for you to spend time and money resulted in an improperly installed lock.  Our services provide multiple offers to suit any door requirements, from complex locks to plain ones. Call us and we will arrive at the requested destination in less than 30 minutes.
WHAT IS INCLUDED
No Call Out Charge
Free Quote
All London Postcodes
All Lock Changes
Qualified Locksmith
Quick Response