I am locked out my home
14th November 2016

Posted by:
Category:

General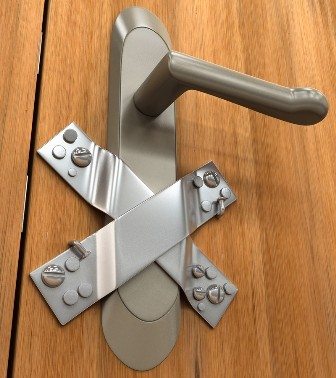 You had a long day at work and now you are very tired. It's very cold outside. Raindrops are slowly hitting your windshield while you are driving home. In just a few minutes you'll be sitting on your favorite armchair, in front of a warm fireplace.
You arrive at your destination as it starts getting dark. You park your car, lock it, and you start searching for the house keys. There they are. You proceed to open the door but…surprise. It's locked.
You were in a hurry so you must have done something wrong, so you proceed to open the door again, more carefully this time. Same result. Then you try again, and again, until you realize it's no use and you give up. That's the last thing you needed, a lock out.
All you can do is go back to your car and call a team of professional locksmiths to come as soon as possible and fix the problem.
This isn't just a story that we imagined, in fact, this may have happened to many of you, and not only once. Luckily, Local Locksmith-4u is ready to help you in situations like this.
Local Locksmith-4u is only 30 minutes or less away from you, anywhere in London and Manchester. We deal with lock outs and all manner of other lock problems 24/7, 365 days a year, so don't hesitate to call us anytime of the day or night.
When you have a lock issue, you want it fixed as soon as possible, and you need quality work. We are here to do exactly that, we work fast and we have the best solutions for any lock related issues.
Next time you find yourself in a lock out situation, remember to call us.